So is it a Sari or Saree, no final decision is yet been awarded by Oxford yet, but one thing remains unquestionable and that is, this long piece of unstitched continuous fabrics is been draping the beautiful souls from generations to generations in this part of Asia and roots of it can be found in the oldest recorded history. I personally do not like Saree to be called garment, I would rather call it a tradition, being worn in India, Pakistan, Bangladesh, Sri Lanka and Nepal. It's been said about saree that despite covering the whole of the body, no garment let the beauty of a woman ooze out the way Saree does. An inspiration to designers across the globe, to a daily wear for women in remote villages of India, saree has many facets, I am trying to bring you a few fascinating facts about Saree.
1. Discriminating none, in everyone's reach
I often tell my bargaining clients, "Bhai sahab, sau rupye mein chappal ka jodi nahi milta, hum log pura tan dhak dete hai sau rupye mein" roughly translated, "Dude, in hundred rupees you can't buy a pair of slippers but I can give you enough fabrics to drape your whole body in the same amount". Yeah, that's the beauty of Saree, in Surat, the hub of Polyester Sarees in India, one can get a Saree for as low as Rs 100 while some of the Silk Sarees at the upmarket Nalli's goes for as high as Rs 1 lac. Saree, in fact is just a continuous piece of fabrics wherein one side of it being pallu comes either handwoven, hand-printed or mill printed, come in various materials like silk, cotton, synthetic yarn etc.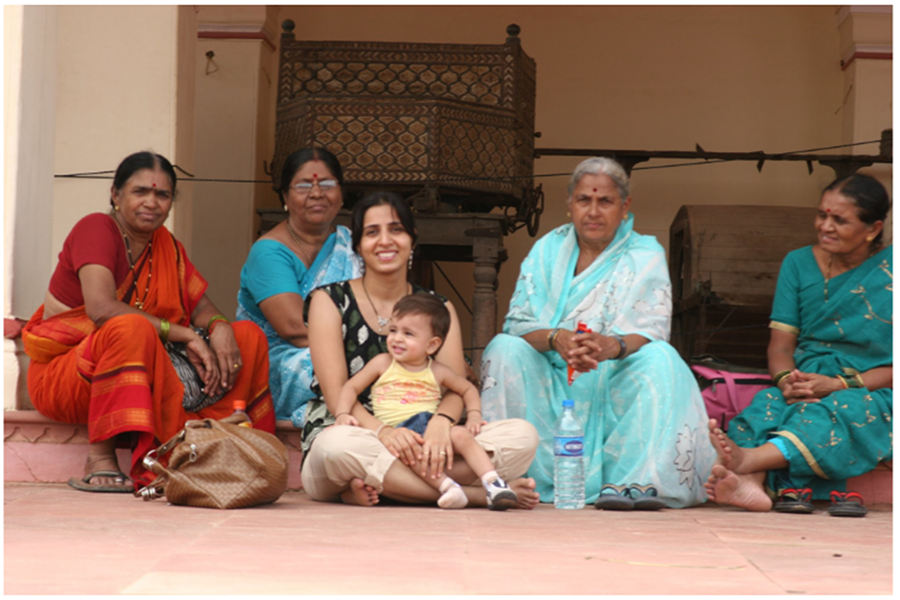 2. Style varies as terrain varies
Yes, that's another fascinating fact about saree, though there is no official count but we can find as many as 100 styles of draping a saree if we travel across the length and the breadth of India, there are sarees which lengths only 3.50 yards in some area, and then there is "Nav-Vari" of Maharashtra, which name itself means nine yard. If you happen to travel to Coorg, you will find a very distinct style of draping, or for that matter the Maharashtrian Nav-Vari is worn like a male dhoti, a Rajasthani Rajpoot lady takes just 3.50 yard of fabrics to drape and do a full Ghoomar. Yeah, that's the beauty of Saree, which transcend into every different culture of India and weaves itself into it.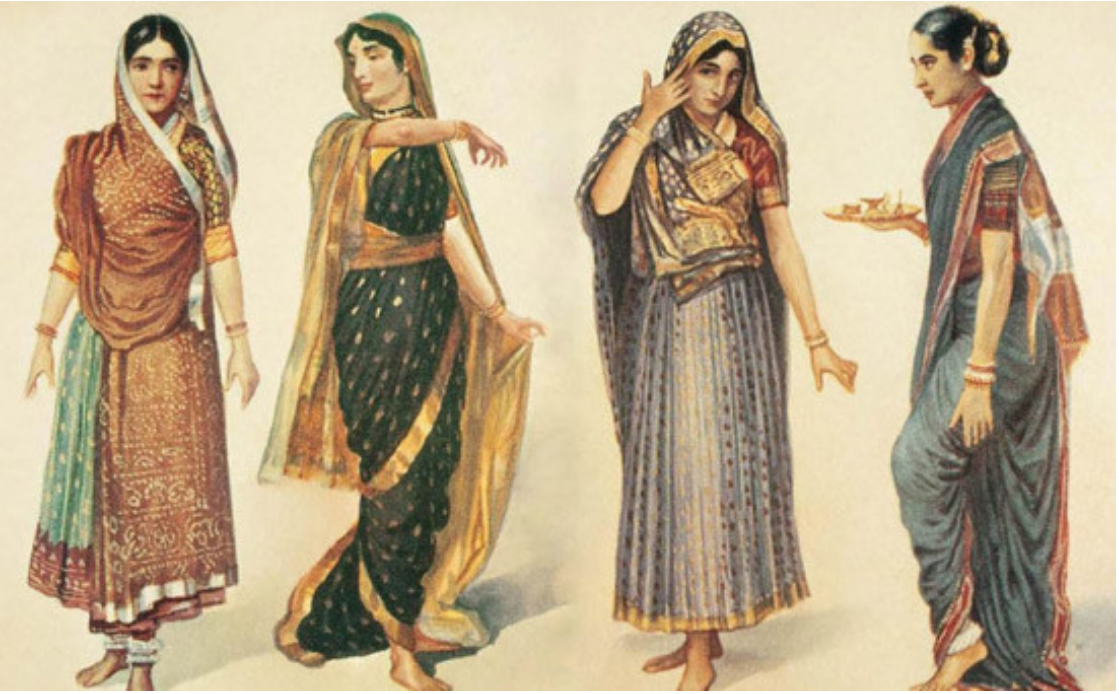 3. Easy to Wear / No Fuss Garment
Free Size, free-flowing accepting every body size into its fold, saree remain a mystic piece of garment to many, and believe me it wore perfectly, one can run a marathon in it, and if you don't believe it ask Milind Soman's Mom about it. Another facet of Saree is its acceptance to every culture or religion, it transcends every horizon you may think of in socio-cultural India, there are a lot of discussions going on every now and then about a garment for varied reasons but kind of acceptance Saree gets, it's unparalleled. Second thing comes is the ease of draping, can you think of a garment requiring not a single safety pin, button or a zip, and that's the wonder Saree is.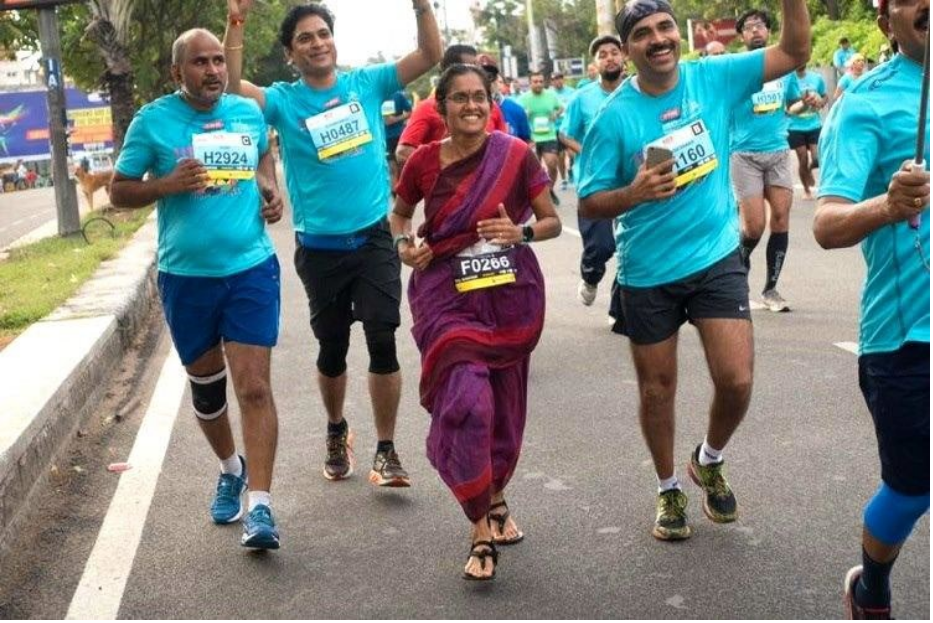 4. Tradition Values Attached to it
For households across India Saree is just not a garment, there are traditional and sentimental values attached to it and these values are passed from generations to generations. Wedding Saree holds the same value as a marriage gown in a Christian marriage, shopping of a Wedding Saree is kind of occasion for a household and not only that, these sarees are preserved as family's trousseau as memories for women.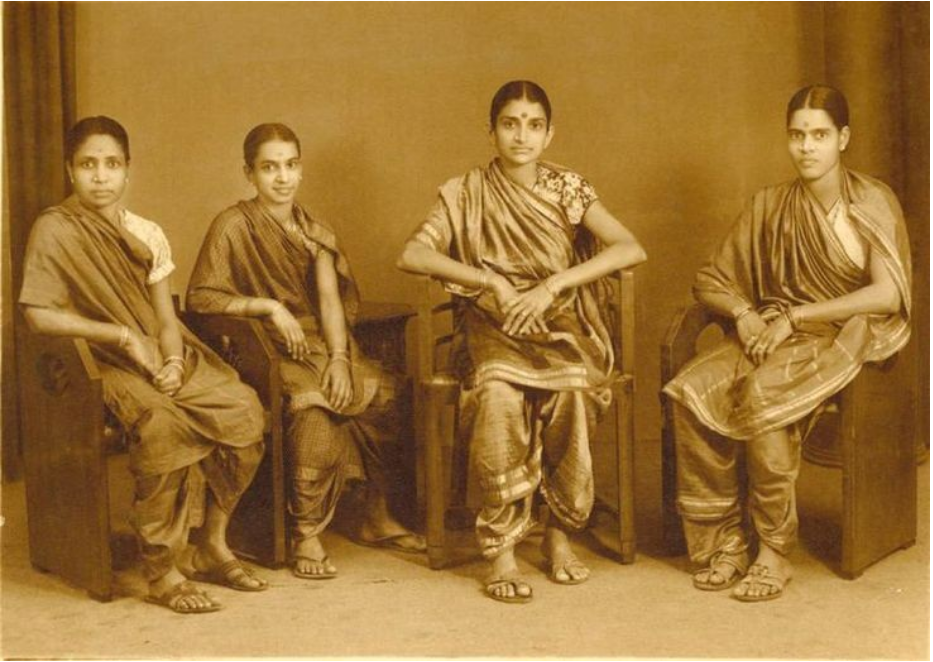 5. Saree is the backbone of Handloom Industry
By now you must have realized if a garment has such a deep and wide reach in India, manufacturing of it must be on a large scale and it must be supporting a huge number of people, yes you guessed it right, Saree weaving is backbone of Handloom Industry and millions of weavers earns their bread & butter from this industry. Fabric remains essential part of life for a human being hence weaving remain core to this requirement, and we have exotic names for it, from Maheshwari sarees of Madhya Pradesh to Tusser Silk of Bhagalpur in Bihar, from Pasapalli Ikat Saree of Odisha to Pochampally Saree of Telangana, every dyeing and weaving pattern has its own unique style and Saree weaving brings in bread & butter to millions of Handloom workers across India.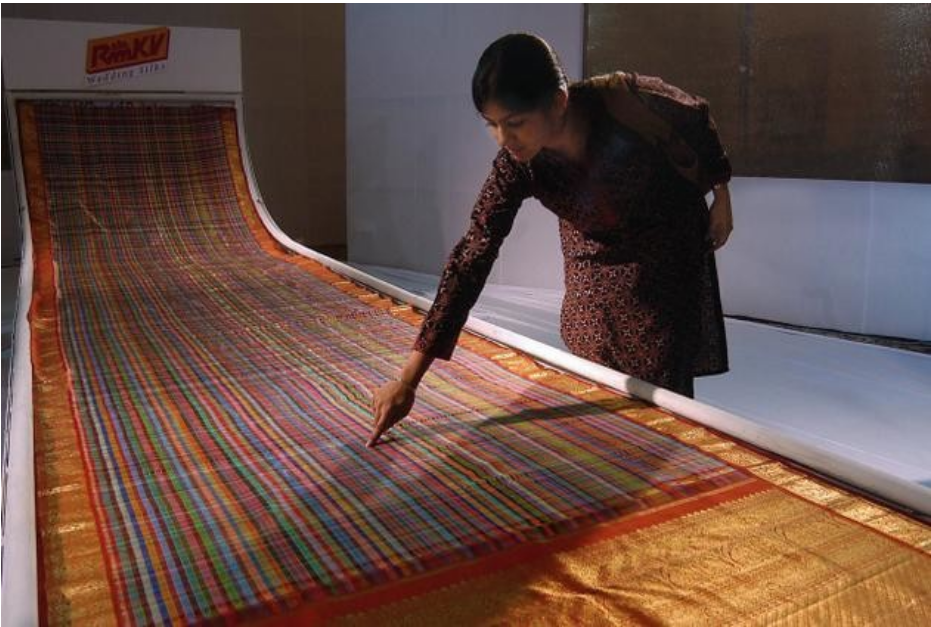 6. Saree, Bollywood and changing trends
Art & Culture remains a true mirror of any civilization, and Bollywood since its inception has shown various colorful facets of Saree in its movies. Yesteryear's actresses like Mumtaj, Nanda, Sharmila Tagore etc were known for their Sarees they wore in the movies, in current lot Aishwarya Rai, Vidya Balan is seen as true brand ambassadors of Indian Saree, and one can easily spot the changing trend of Sarees in Bollywood movies.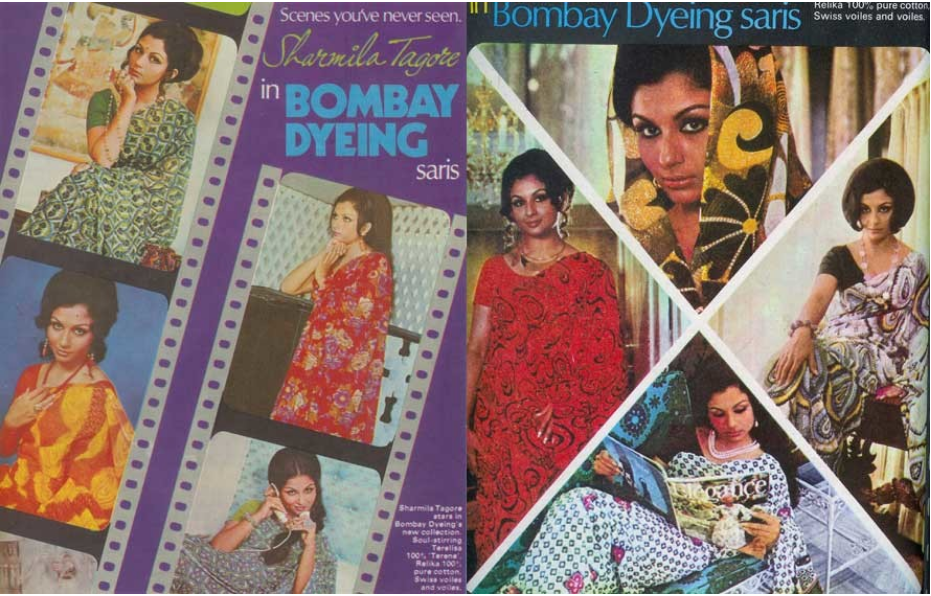 7. The Burning Question of Weavers Exploitation
This remains a very concerning question which nobody dares to speak out coz everyone is a part of this ongoing exploiting of actual weavers of all these exotic handloom sarees, leave polyester sarees aside, you will find every handloom saree, be it Bhagalpuri, Pochampalli, Ikat, Kanjivaram Silk, tag price starting from 2000 and going up to 20000 and up, go to any fancy e-commerce website and you will find all these exotics names being sold at huge prices yet the conditions of the weavers remain very bad and their living conditions remain below poverty lines. This actually is a systematic exploitation going on silently from years, the big designers, the big NGOs, the big brands all make huge shouts about their products being authentic and direct from the weaver's den but the actual money never reaches them. So next time when you see fancy names, NGOs, or Woman with big bindis and Jhola trying to talk about helping weavers, they are all part of the systematic exploitation of poor weavers.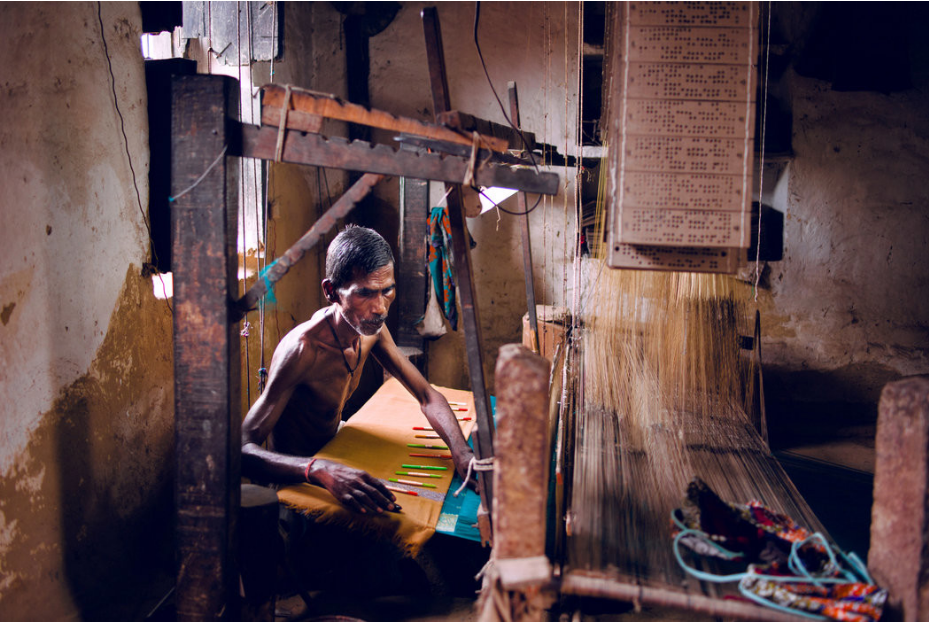 8. Advent of E-Commerce
E-commerce has undoubtedly changed the way business is done in every sense and on every front. Saree is the biggest category for any e-commerce portal and if you want to feel it just go to any of this portal just write Saree in the search box and hit enter, you will find lacs of options for sarees, yeah lacs options for sarees are there, that's the power of Saree. It is one of the prominent categories for every renowned portal hence you will find their offices in Surat, as the city is a hub for polyester sarees. Though how it is fairing as far as sellers are concerned is a matter of debate due to high return percentage as of now buyers are enjoying the ride of a Wide variety of choices available at all kind of prices.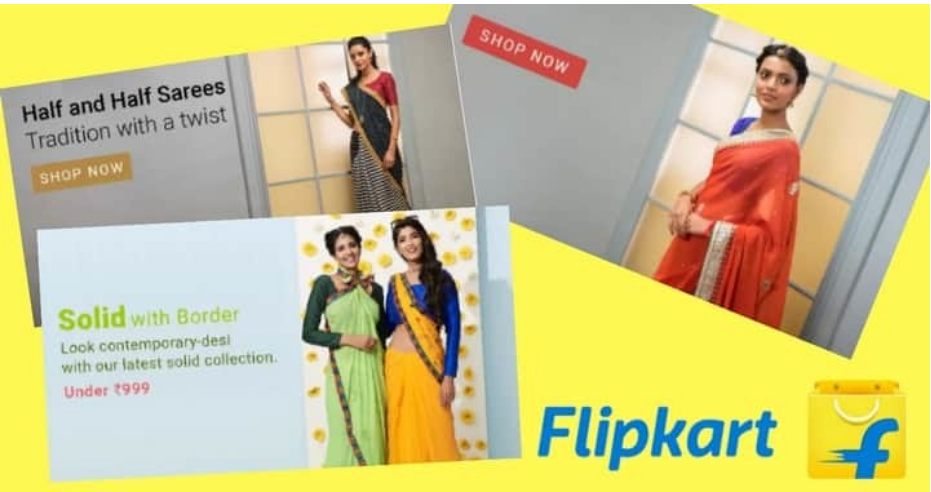 9. Current Trends and Changing landscapes of Sarees
One of the most worrisome factors the Saree is facing in current time is its face/off with salwar kameez and over the last decade there has been a huge downward trend in demand of sarees, people are accepting Salwar Kameez more and due to that average demand of saree is declining, the trend has made many big manufacturers foray into the salwar kameez manufacturing and come up with this alternative to the saree, and as expected designers are not averse of coming up with something unique making a fusion of both sarees and salwar. Recently the famous brand W for Woman launched a new garment called "The GYPSUIT" which is an attempt to make a fusion dress, how successful it becomes the time will only tell but at the core, Saree is evolving